Huge Temple Menorahs 7 Branches -Silver & Gold
$499.00
The Menorah is described in the Bible as the seven-lamp ancient Hebrew lampstand made of pure gold and used in the Temple in Jerusalem.


PREMIUM QUALITY
Highest quality standards

100% AUTHENTIC
Certified handmade products
Shipping & Delivery
Estimated shipping duration:
Standard shipping: 15-45 business days
Fast shipping: 7-12 business days
EMS Express Delivery: 5-7 business days
The estimated delivery time of your order appears upon purchasing the item.
The shipping cost of your order is a factor of the total weight of items in your cart, the quantity of these products, your selected shipping method, and the country to which you are shipping.
Please pay attention: personalized items require few days more before shipping.
You may also like…
Rated 5.00 out of 5
$

449.00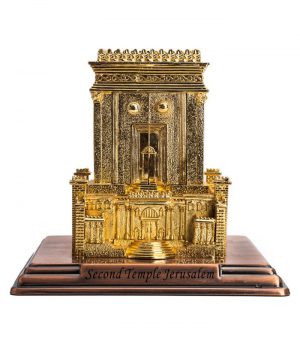 Rated 5.00 out of 5
$

199.00