​The Power of Praysonal
Is to bring The Holy Land to your home
From ancient times until now, the Holy Land has become the most important pilgrimage destination for millions of people from all over the world. It is not only because of its history of thousands of years but especially because the Holy Spirit constantly hovers above it.
Praysonal was founded with the vision of bringing this unique spiritual experience to as many people as possible, by connecting the Holy Land's finest artworks, that encapsulate the history and essence of the world's most sacred place.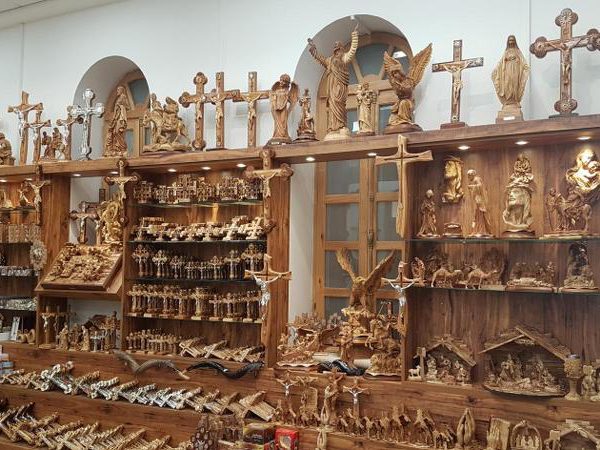 All of our products
are certified & authentic
Praysonal Art Ltd. is a leading provider of the Holy Land's exclusive artworks. We offer a wide range of select products that are handmade by renowned artisans throughout the Holy Land. From spectacular olive woodwork to fine jewelry and Judaica.
All of our products are certified, authentic and manufactured under the highest quality and standards.
Praysonal sells its products through its premium store located in the center of Jerusalem and exports to more than 100 countries in 5 continents via its online store.
Praysonal adds a taste
of holiness to every artwork
As an exclusive service, Praysonal offers its customers unique personalization options that add a taste of holiness to every product, thus making it the most original gift for any occasion. For family and friends, for religious events, holidays and business meetings, Praysonal offers an unforgettable Touch of Spirit.
We take your purchased item to your favorite holy site and physically place it there along with your personal prayer note or a special blessing. For example, we can place your product on the Stone of Anointing in the Church of Holy Sepulchre in Jerusalem or we can even baptize it in the holy waters of the Jordan River, at the exact same place where Jesus was baptized by John the Baptist.
Our goal is to provide a very special experience for you and for your loved ones and we therefore commemorate the entire event with photos, videos and a certificate.